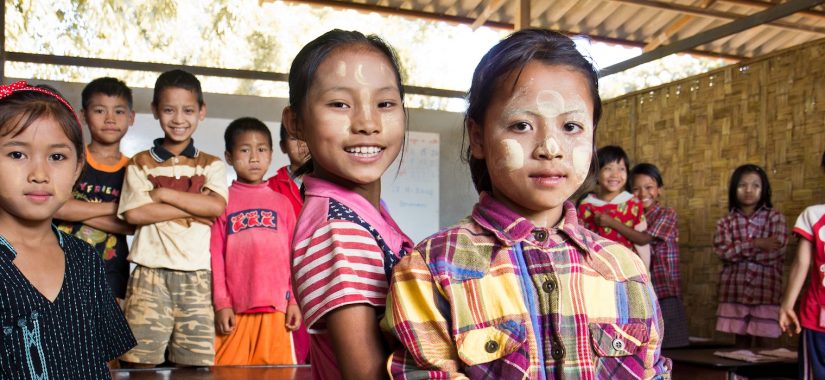 About Colabora Birmania
The Colabora Birmania Foundation has as its purpose to improve the quality of life of the most disadvantaged populations, in particular the Burmese population, through programs aimed at nutrition, education, health, and economic growth, and with a special interest in children.
Vision
The vision of Colabora Birmania is to improve living conditions for the most disadvantaged Burmese populations, especially the most vulnerable: young boys and girls.
Mission
To provide humanitarian assistance and promote development, adapting ourselves to the real needs of the people, through projects related to education, infrastructure, nutrition, and health. It is also part of the mission to create awareness among the Spanish population about the meager living conditions in Myanmar and the violation of human rights.
Values
Respect for the people, preferring active participation of the beneficiaries and respecting the cultural basis of the Burmese people, as well as that of the different minority ethnic groups that make up the country.
Transparency and accountability: Our administrative policy is to use austerity and rigor with regard to our resources, always acting with complete transparency and accountability.
Commitment to our work: we act with initiative and creativity, encouraging teamwork.
Work within networks and alliances. We collaborate with other local organizations through networks and alliances committed to the eradication of poverty and the creation of a fairer world.
Closeness to the beneficiaries and to the donors that finance our work, considering them an important part of the projects.
Transparency
Colabora Birmania is a foundation registered in Spain in the Register of Foundations, by the Ministry of Health, Social Services and Equality, under the number 28-1770.
Publication of reports and activities
The documents containing our annual reports and activities are available for download (spanish version). We believe it is essential that all those who support us know exactly where their help has gone. If you would like any other piece of information, please contact us and we will respond as soon as possible.