Active Projects
Get to know our projects that are currently underway and in need of regular monitoring and financing long-term.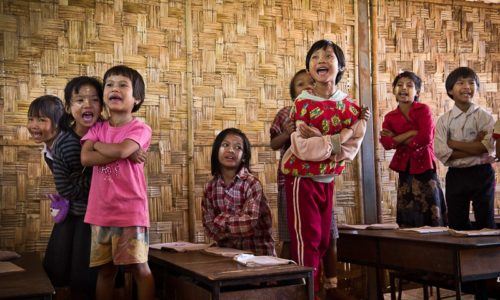 Km42 School
The Km42 school is located (as its name suggests) 42 kilometers from Mae Sot, in the Pho Pra area. It is a primary school for children of different ages, ranging from 2 to 14 years old. Currently there are 400 students attending class here, taught by 12 Burmese teachers.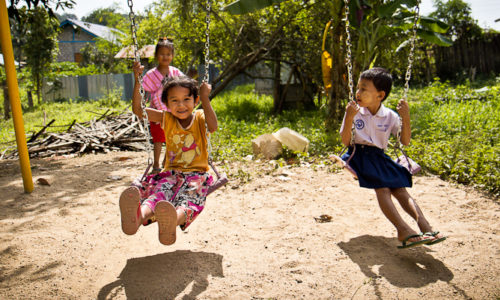 Chicken School Nursery
Ten kilometers outside of Mae Sot lies Mae Ku Luang, a quiet town that hosts a large Burmese community. On the outskirts you can find a building with "Chicken School" written in big green letters: a nursery school with 125 students, between 2 and 7 years old, taught by 4 Burmese teachers.
Safe House Orphanage
This orphanage, located in Mae Sot, houses young boys and girls who have lost their parents or been abandoned by families not able to provide for them. Through sponsorships and together with a local organization, we cover part of the children's basic needs, such as nutrition, education, clothing, shoes, and medicines when necessary.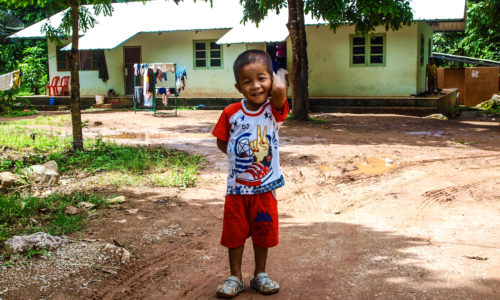 Safe Haven Orphanage
In 2011 Colabora Birmania began a project aimed at improving the nutrition, economic situation, and education of the 62 children who currently live in the orphanage. Since 2014 we have been working with the center by means of sponsorships, contributing to cover the costs of food, maintenance, and education.
Evening Schools
Also known as NFPE (Non-Formal Primary Education), the evenight school project was created to fill the need for literacy opportunities for a segment of the population who, due to certain circumstances, is not able to attend school.