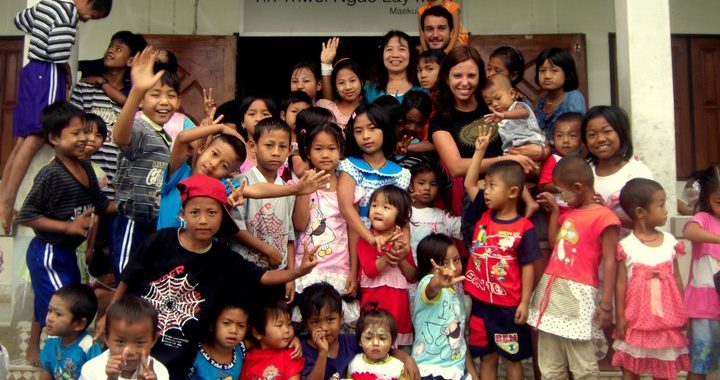 Chicken School Nursery
Situation
In early 2010 we visited the Chicken School nursery for the first time, and found a wooden shelter that was falling apart, where the heat and humidity were unbearable. Every day 25 children attended class, anxious to learn, but there was only one teacher, along with one caretaker who would prepare the rice in the same room where the children were having class and playing.
Objective
Find a center that meets health and hygiene requirements, with different spaces in order to divide the classes into age groups.
Create separate spaces for cooking and eating, to not interrupt the daily classes, and set up a playground area for recess.
Increase the number of students and hire new qualified teachers.
Today
As soon as you arrive to the Chicken School nursery, you already feel that this is a place where the children have fun and learn. The colorful building is divided into 4 spaces so the little ones can do what they do best: be kids. Currently there are 126 children registered at the school, which is made up of 4 classrooms, a kitchen, boys´ and girls´ bathrooms, and a playground with swings. The four teachers teach different classes depending on the children's grade.
Colabora Birmania finances 100% of the school, covering the rent, teachers' salaries, school supplies, transport, and one meal per day for the students.
We have been able to register the school with the Thai Ministry of Education for Immigrants, therefore the students are able to receive a temporary ID card and the teachers can attend training workshops.