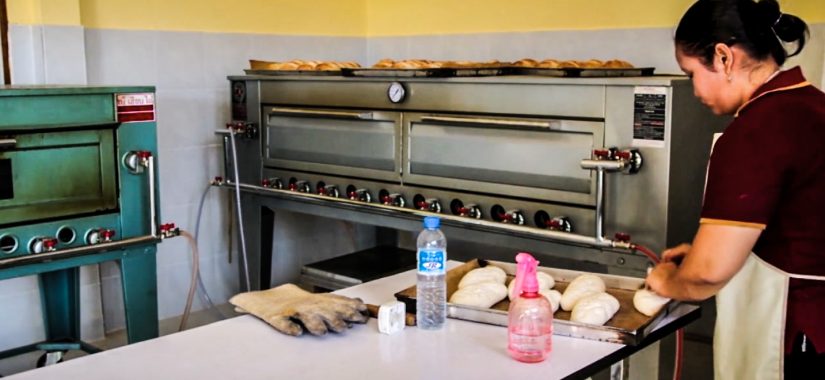 Holy Infant Bakery
Situation
A few years back the Dominican Sisters that manage the Holy Infant orphanage in Mae Sot decided to launch a project aimed at providing income to maintain the center, as well as creating an opportunity for professional training for the older girls. The project was to create a bakery. With a small oven and using the very same classroom space where the students study, they began to bake bread and sell it to a restaurant and a shop in Mae Sot.
Objective
Construct a building dedicated solely to the bakery, separate from the children's study space.
Generate income for the maintenance of the center and provide training to the older students.
Present the project to the "Solidarity Awards" competition by Telva magazine in order to raise the necessary funds.
Today
After winning 3rd prize in the international category of Telva's Solidarity Awards, the bakery is now an up and running reality.
The building is fully dedicated to baking bread and to providing bakery training and experience. Apart from the building itself, the bakery has been equipped with a new 6-tray oven to increase production, as well as storage materials, furniture, and various utensils.
This bakery has allowed the sisters to increase the production of bread with which they finance the orphanage, being able to produce more types of bread to meet the market demands of Mae Sot, as well as manufacture other types of sweets.
All of the proceeds from the bakery go towards maintaining the orphanage and improving living conditions for the more than 30 children that live there.