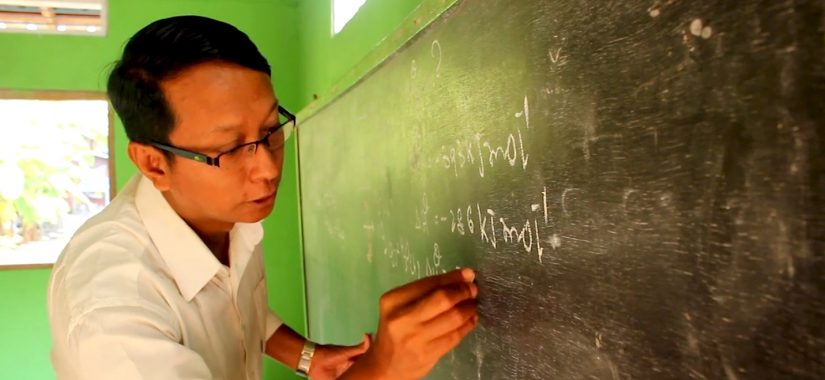 Kyel Dagon High School
Situation
When we visited Seyala village, the site of Kyel Dagon school, we found the school´s infrastructure to be quite precarious: the classes were separated from the dormitories by a single sheet of woven bamboo, there were not enough desks, and classes were cramped. The entire building was made of bamboo and wood.
The school has 70 students between 14 and 17 years old, and 5 teachers, who teach grades 10 and 11, the last two years before university. The majority of the students board at the school, since their homes are in distant communities.
Faced with this situation, Colabora Birmania assessed the feasibility of making this school our first project on Burmese soil, and building them a proper school that would allow them to learn in an appropriate and adequate place for study.
Objective
Construct a new building that is durable and resistant to the extreme climate of rain and heat, meeting the center's needs and allowing the students to study.
Today
The picturesque village of Seyala is home to some of the most generous people we have met in Myanmar. The school´s students are not just pupils, but rather are part of a large family. Everyone takes care of each other and they make you feel like part of the family.
The new building meets the objectives that we had proposed, and they no longer need fear the extreme heat nor the rainy season. They have two separate spaces: one for classes and one for the students to do their homework and study.
The building was made possible thanks to the generous donation of John Floyd (Colorado, U.S.A.).