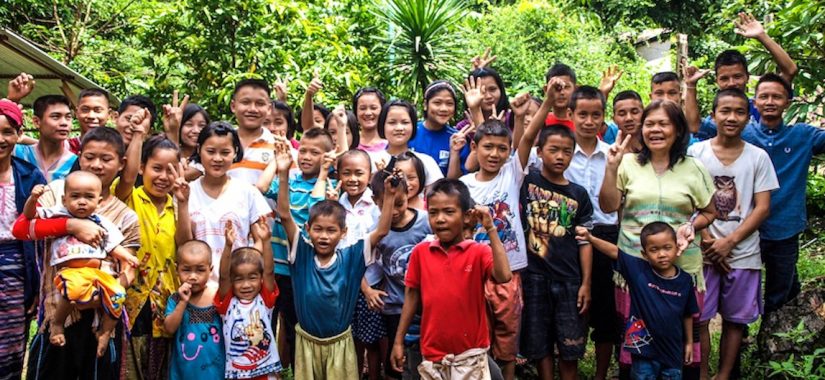 Safe Haven Orphanage
Situation
Safe Haven orphanage is located in the village of Ban Tha Song Yang, a few hours north of Mae Sot, along the Thailand-Myanmar border.
In 1987, Tasanee Keereepraneed, a Karen woman living in Ban Tha Song Yang village began taking care of young orphans in the area. She had lost her father at a young age and years later saw her children lose theirs when her husband passed away.
These circumstances led Tasanee to realize she must dedicate her life to caring for orphaned children. She opened up her childhood home to take in the children who were showing up at her door more and more frequently. Today, more than 60 children live under her care.
Objective
Improve the nutrition and economic situation at Safe Haven orphanage through agricultural and livestock projects, as well as through sponsorships.
Cover the costs of maintaining the orphanage, such as the children´s tuition, medicine, and hospitalization when necessary.
Today
The village of Ban Tha Song Yang is an oasis of peace and tranquility in the province of Mae Sariang. Safe Haven orphanage embraces this feeling, creating an environment where the children can grow up well, thanks to the love and care that Tasanee provides them.
Colabora Birmania has complete faith in this project, an orphanage that unfortunately sees higher and higher numbers of orphans each year, and is in need of more support than we can offer.
Thanks to the creation of a garden, a farm, and the sponsorship system, these children have part of their upkeep covered at the orphanage. The money collectively goes towards food, education, and hospitalization costs, as required.