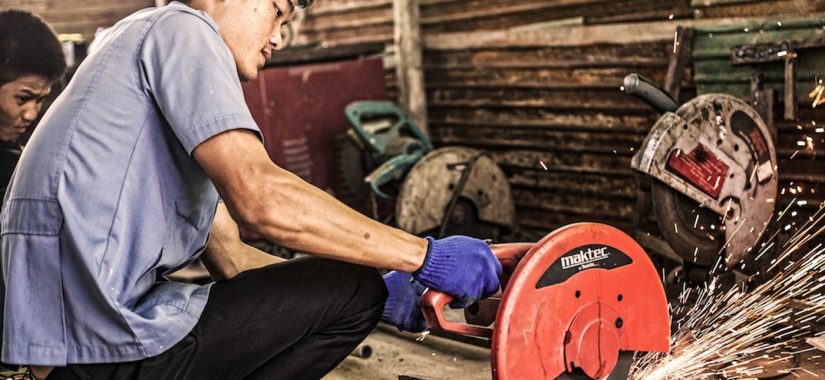 Satule Building: Professional training school
Situation
When the boys and girls at our schools finish their last year, there are few options for them to continue their studies.
We met with the directors of STTC – Science and Technologic Training Center – and they explained their center´s methodology and mission. By providing training to young people with few opportunities and equipping them with tools for daily learning, the center gives youths a leg up on skills that will help them in the workforce. Many of them come from refugee camps in Mae Sot or Myawaddy (the border town on the Burmese side). The school offers room and board to each of the students.
Objective
Construct a building that meets the school's needs and has a dormitory space for the students.
Provide the center with professional volunteers to teach classes either part- or full-time.
Today
Colabora Birmania has built STTC a 400-square-meter building, where young Burmese adults receive professional training and learn a trade that prepares them for a better future in the workforce.
At the center students can learn about carpentry, electricity, mechanics, welding, painting, and computers, as well as have subjects such as science and mathematics. Depending on the volunteer teachers at the time, they also receive English and computer training, helping them to be well-rounded workers.